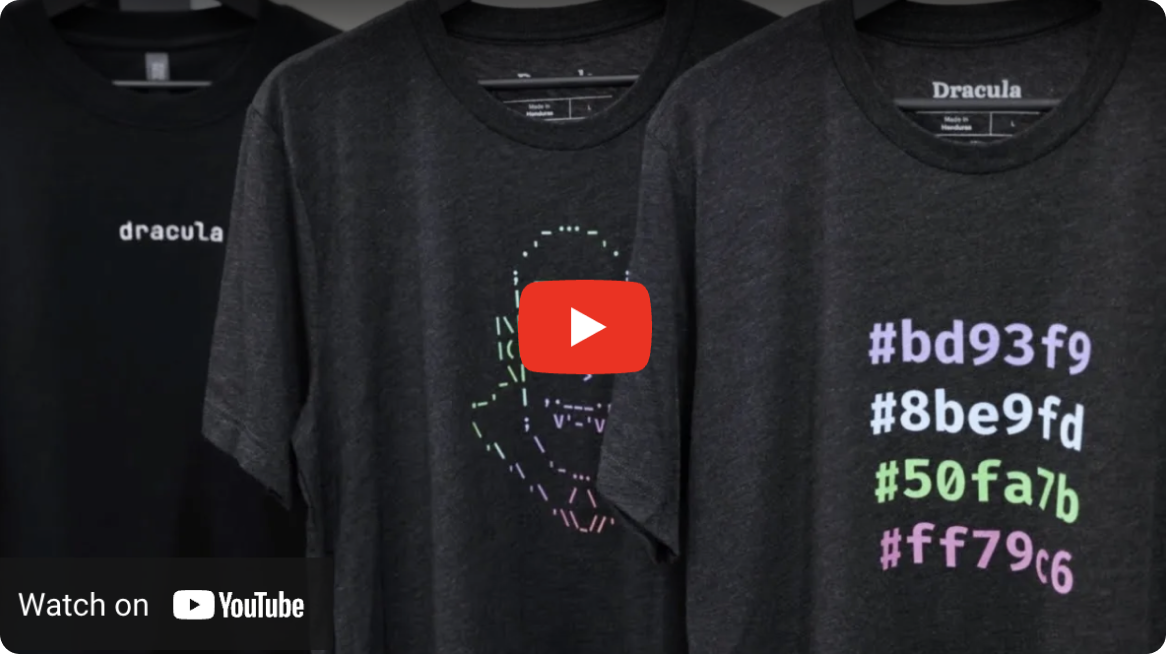 Dracula Livestream And 3 New Themes
The fine folks from Microsoft invited me to talk about how to build your own VS Code theme.
On live, we explore how to choose a color palette, configure your local development environment, and even publish your theme! You can watch it anytime here.
Speaking of videos, I recently ordered this fancy production service to show the behind-the-scenes of making a Dracula t-shirt. I hope you like it ;)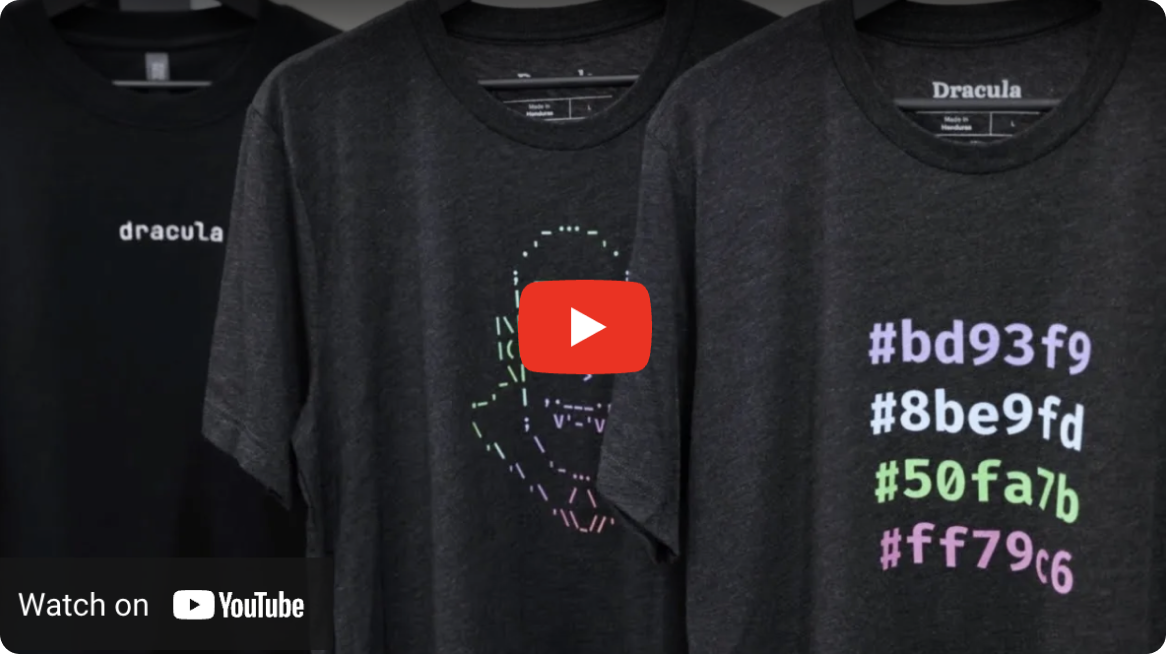 Check out the final result — youtube.com/watch?v=RiuWwkwmmfI
New on Dracula
This week 3 new themes joined the Dracula org:
Noir: a Safari extension for iOS that automatically adds dark mode to websites
Visual Basic 6: a third-generation event-driven programming language
Zellij: a terminal workspace with batteries included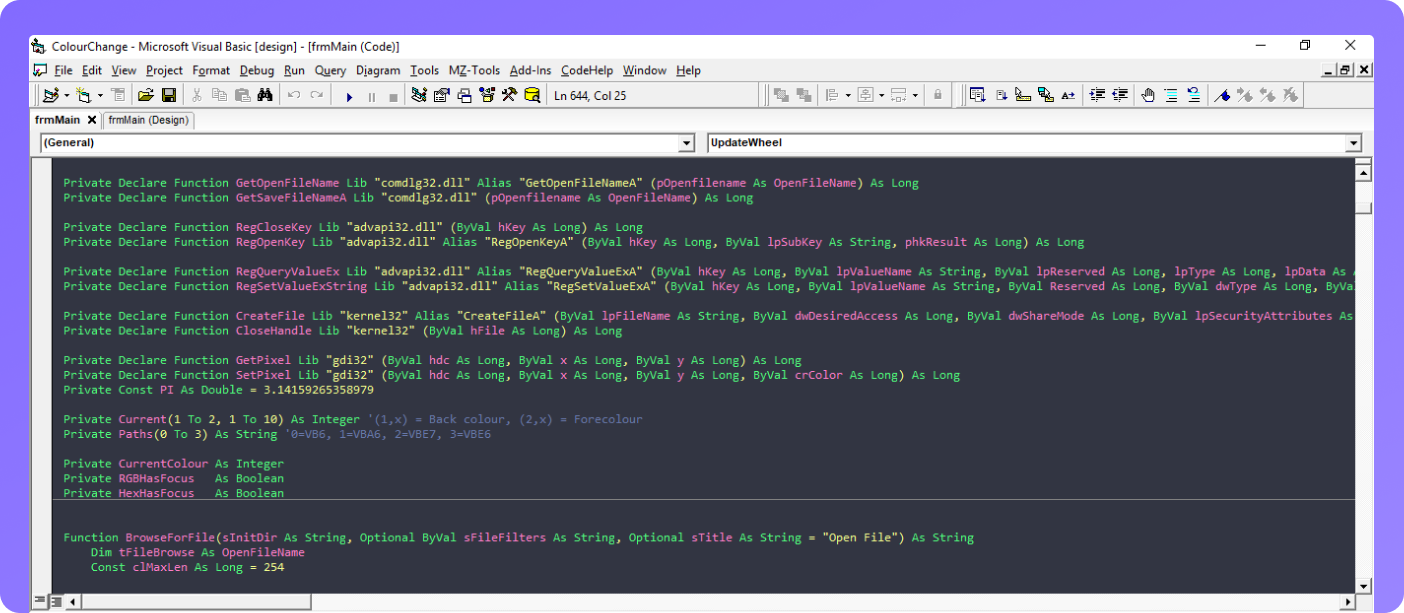 Dracula in the wild
"Sorry Gruvbox, Dracula is my friend now."
That's how u/Baajjii described his new setup on Reddit. Here are more details: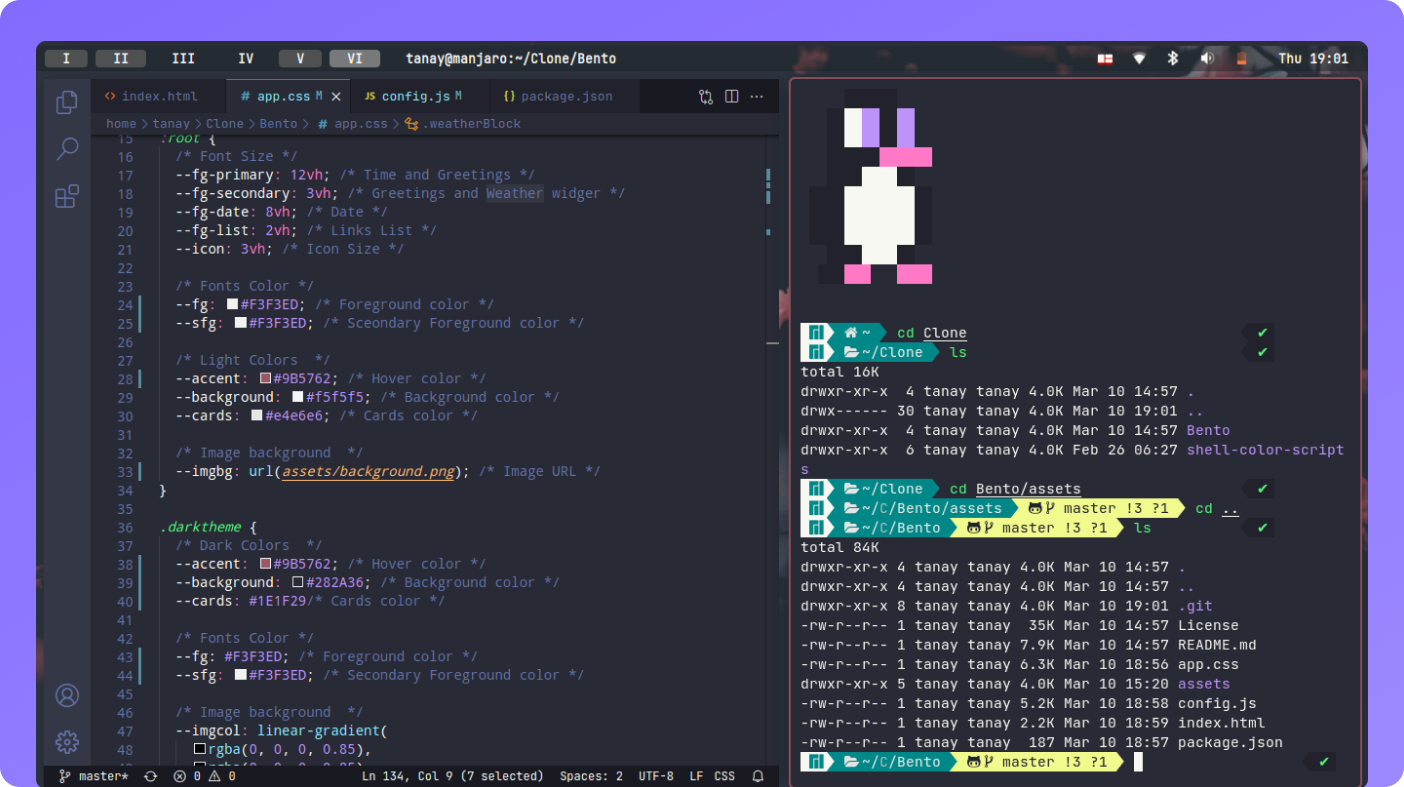 The end
Q: Why don't vampires like mosquitos?
A: Too much competition.