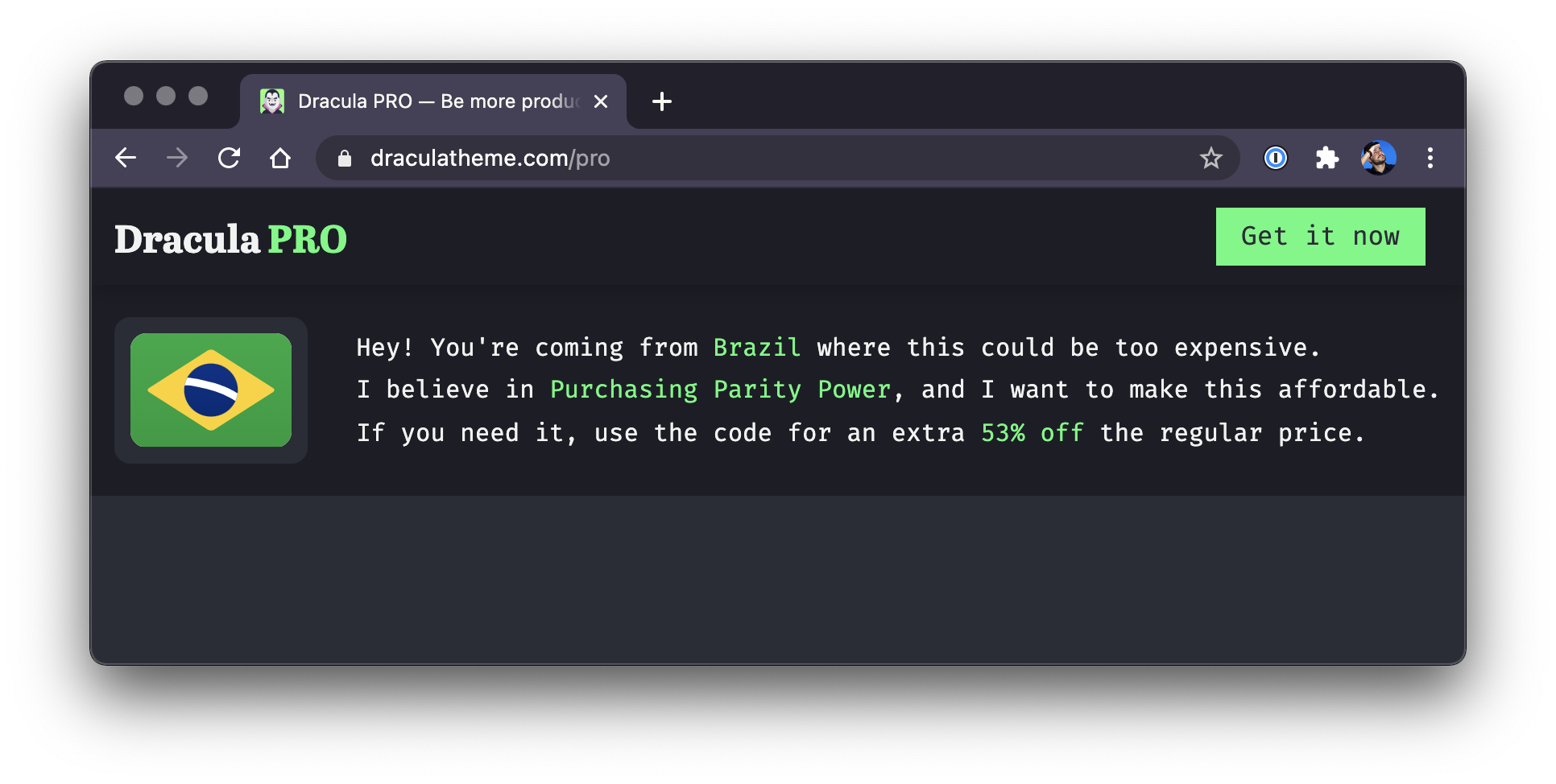 Purchasing Parity Power + 4 New Themes
I'm super happy to announce Purchasing Parity Power on Dracula PRO!
Why? Because not everyone earns in dollars.
Now 160 countries have unique discounts based on their currency value and social climate 💚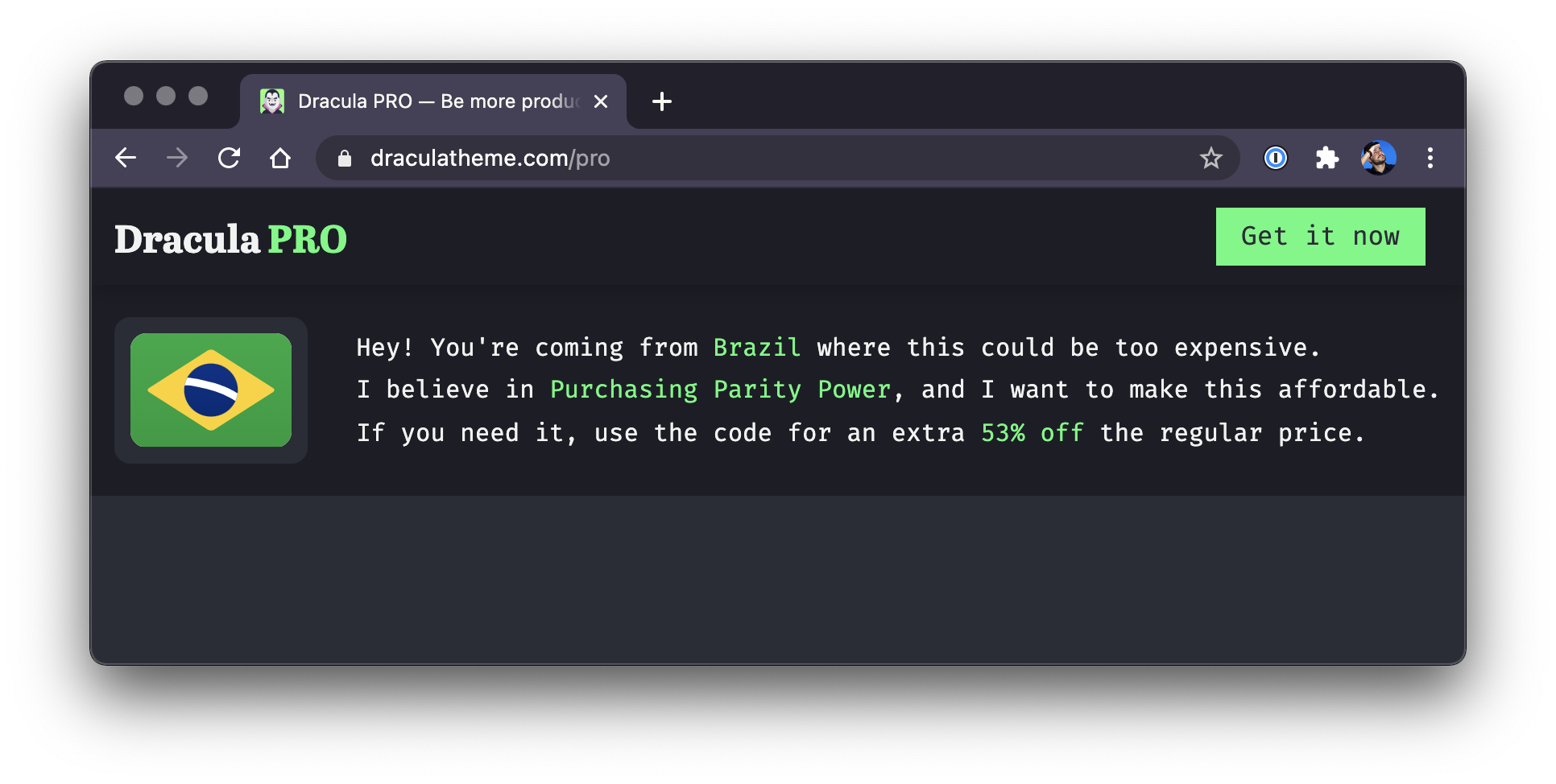 It took me an entire Saturday, but I managed to build my own solution using Cloudflare Workers, Vercel, and Gumroad. If you're interested in implementing something like this too, I shared some resources that were useful to me on Twitter.
New on Dracula
This week 4 new themes have joined the Dracula clan!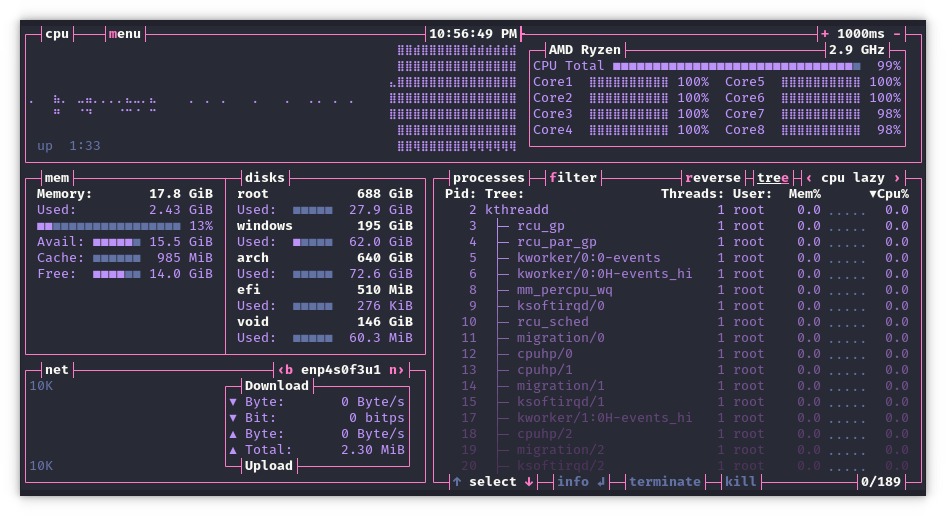 New on Dracula PRO
I just added the Portuguese and Spanish versions of my book 14 Habits of Highly Productive Developers into the Dracula PRO package. Enjoy ;)
Happy hacking!