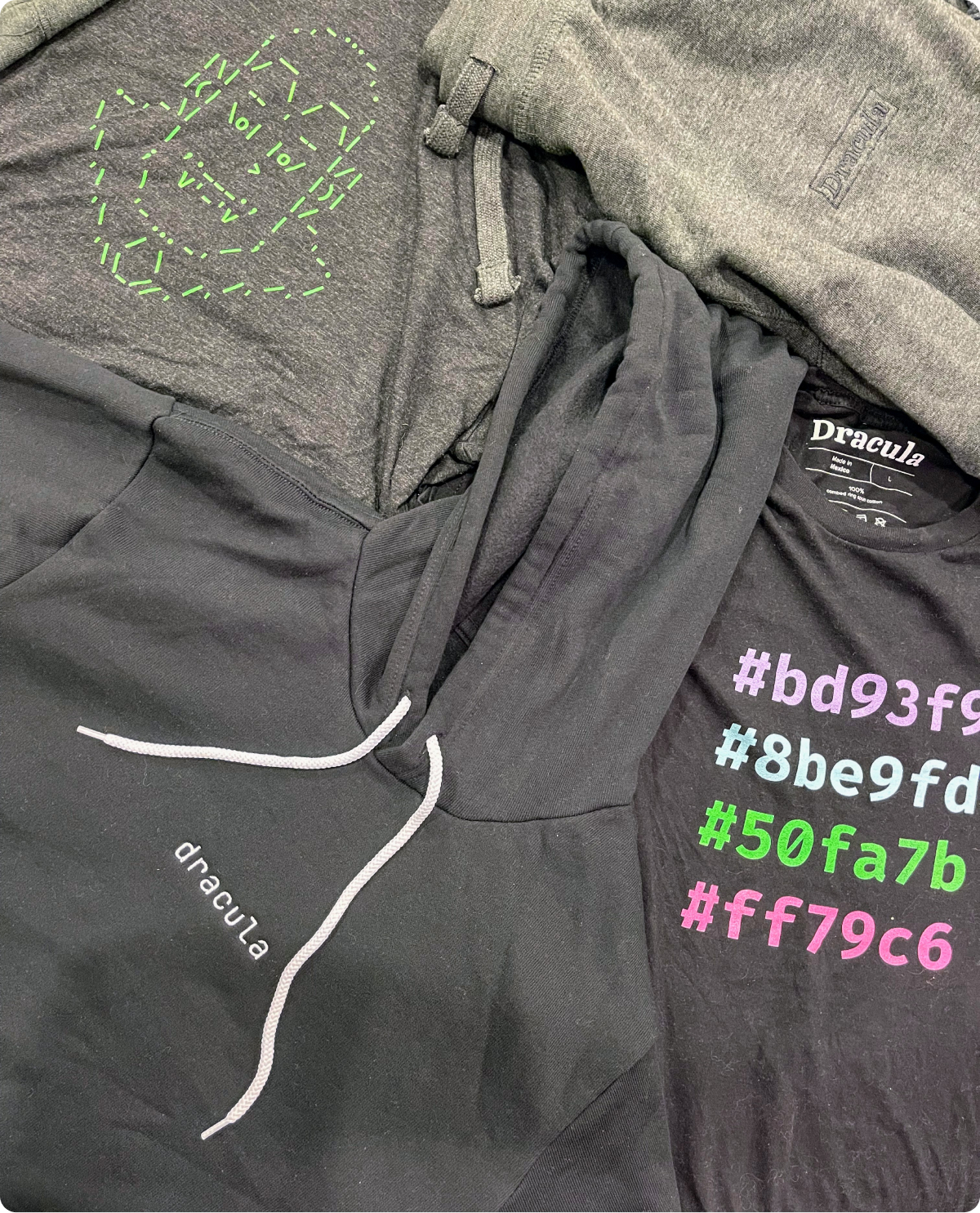 Dracula On GitHub.com And Some Behind-The-Scenes
Since my last email, I got a LOT of responses about doing Dracula merch. I started ordering some samples to learn more about how can I make the absolute best products possible.
So far, I've spent $498.52 buying multiple types of t-shirts, hoodies, and joggers.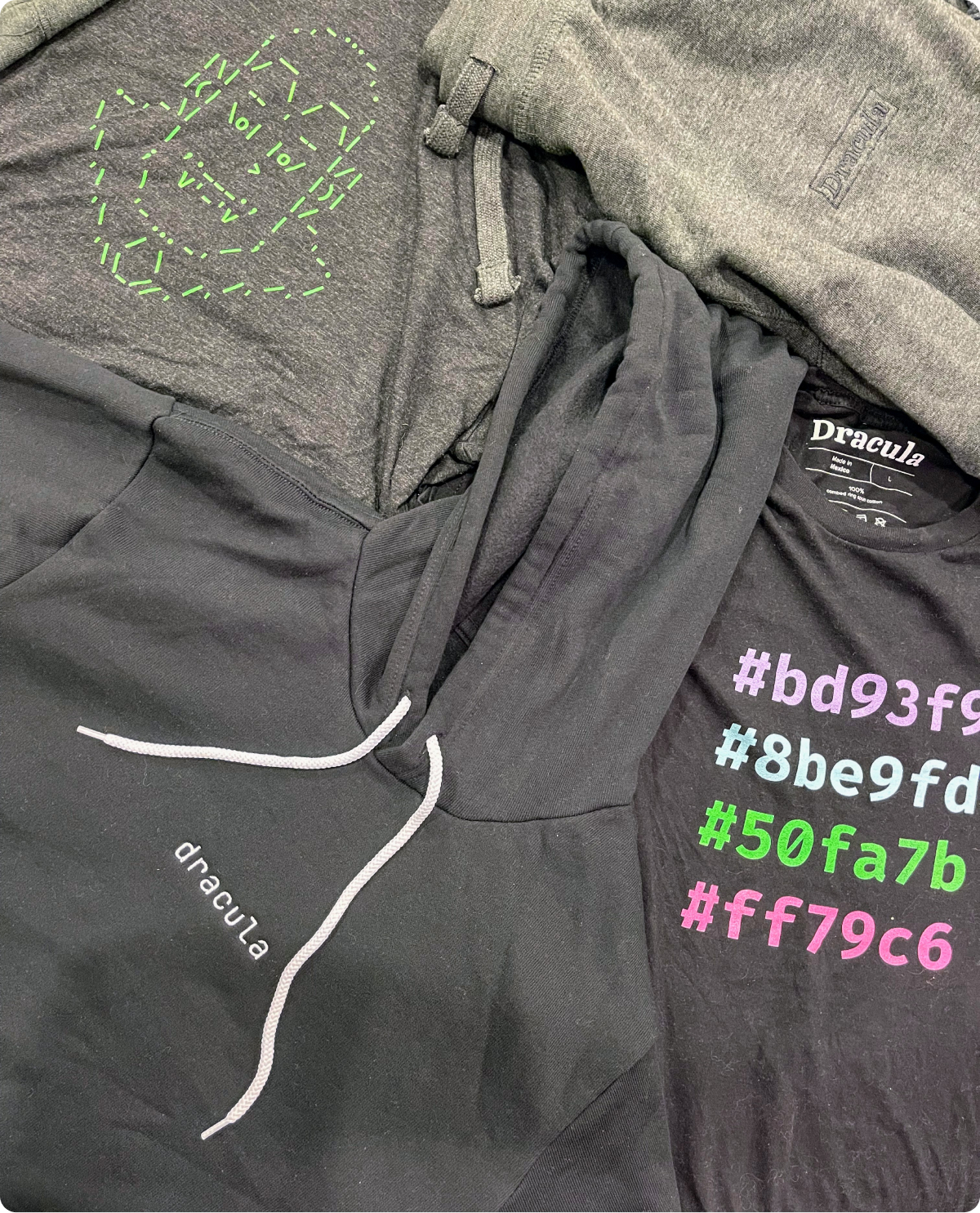 I ordered different shirts made of 100% cotton and tri-blend (50% polyester, 25% combed ring-spun cotton, 25% rayon). I also tried different colors and printing techniques like DTG (Direct-To-Garment), Screen Printing, and Embroidery.
This has been a super interesting process since I'm able to discard many things that simply won't meet the quality standards that I'm looking for.
I can't wait to make this available to you and I hope you liked these behind-the-scenes pictures :)
New on Dracula
Say hello to the 3 new themes that joined Dracula this week.
Gajim: a fully-featured XMPP client
GitHub: a web-based theme using the Stylus browser extension
Warp: a blazingly fast, Rust-based terminal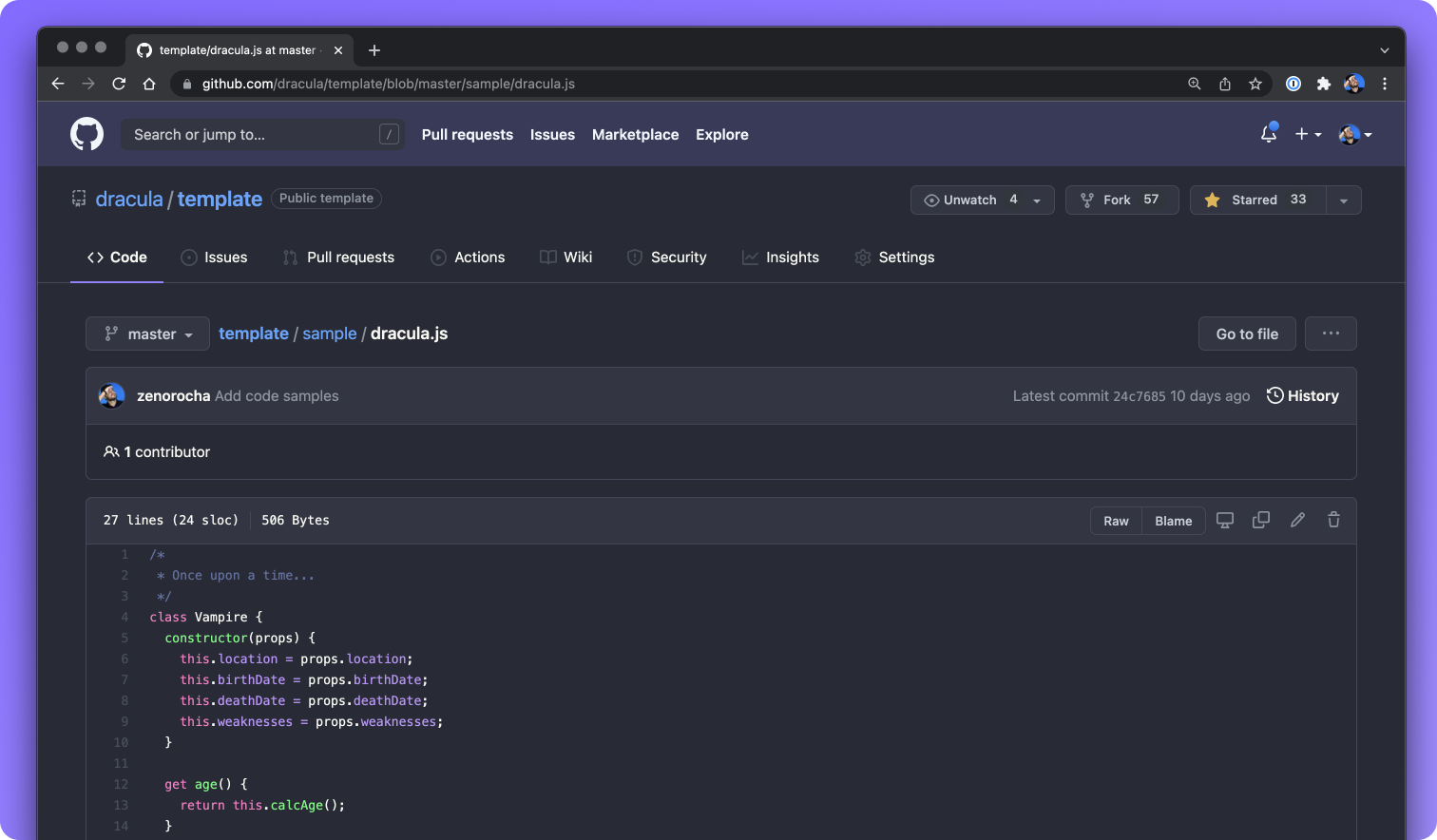 Dracula in the wild
I'm always amazed by how small changes can have a big impact. This week Stephen tweeted about changing his setup to Dracula and the difference was huge, you can check the full picture to see the side-by-side comparison.
From what I can tell, he installed the ZSH theme and the iTerm theme too.