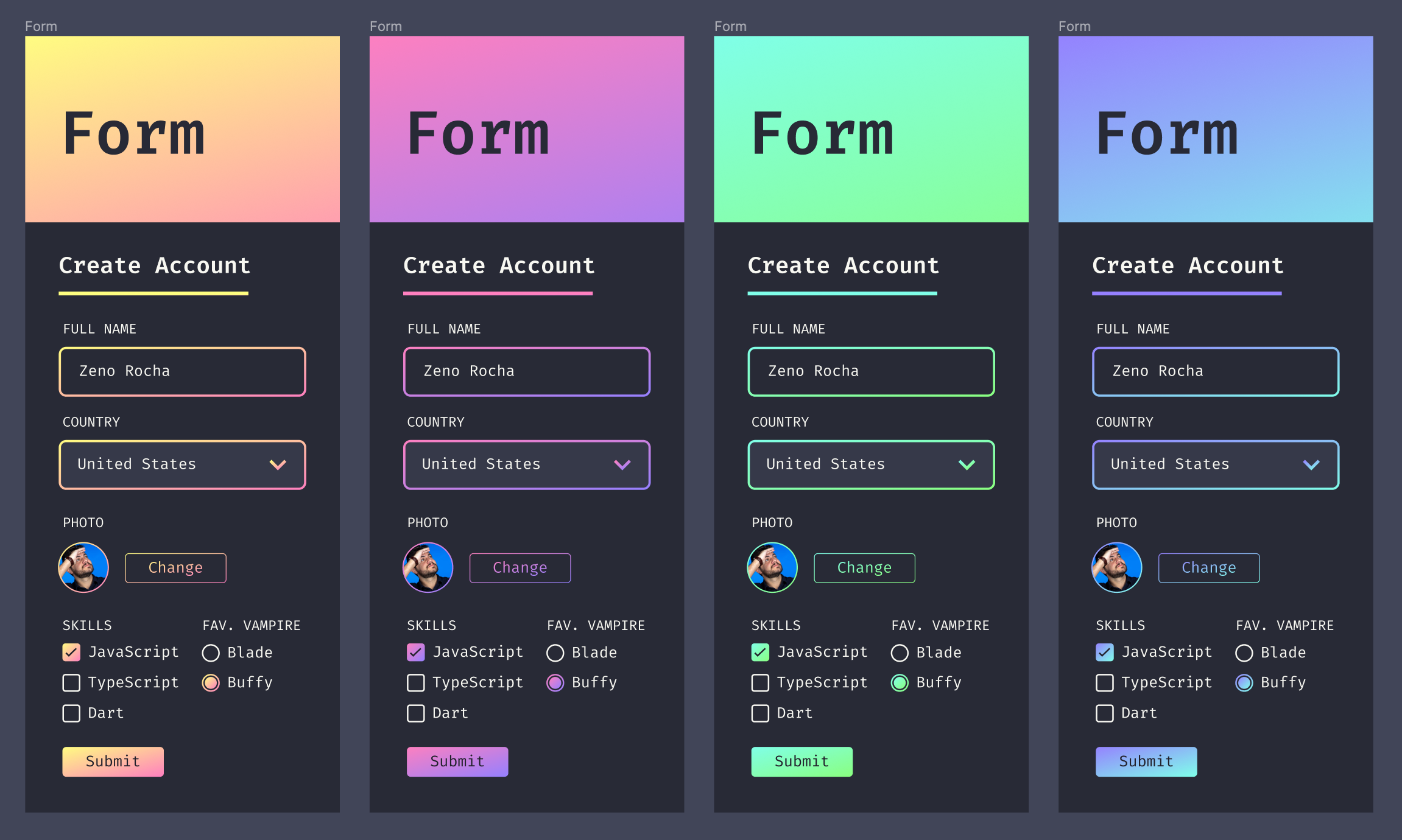 Dracula UI - Week 3
It's been almost two weeks since we last shared an update with you. We have missed you and your feedback 🥺
Good news! We have more components to share with you. We spent the past couple of weeks doing research, experimenting with new patterns, and honing our form components.
Here's a demo of what some of the components look like. We believe these forms will look great on web and mobile apps.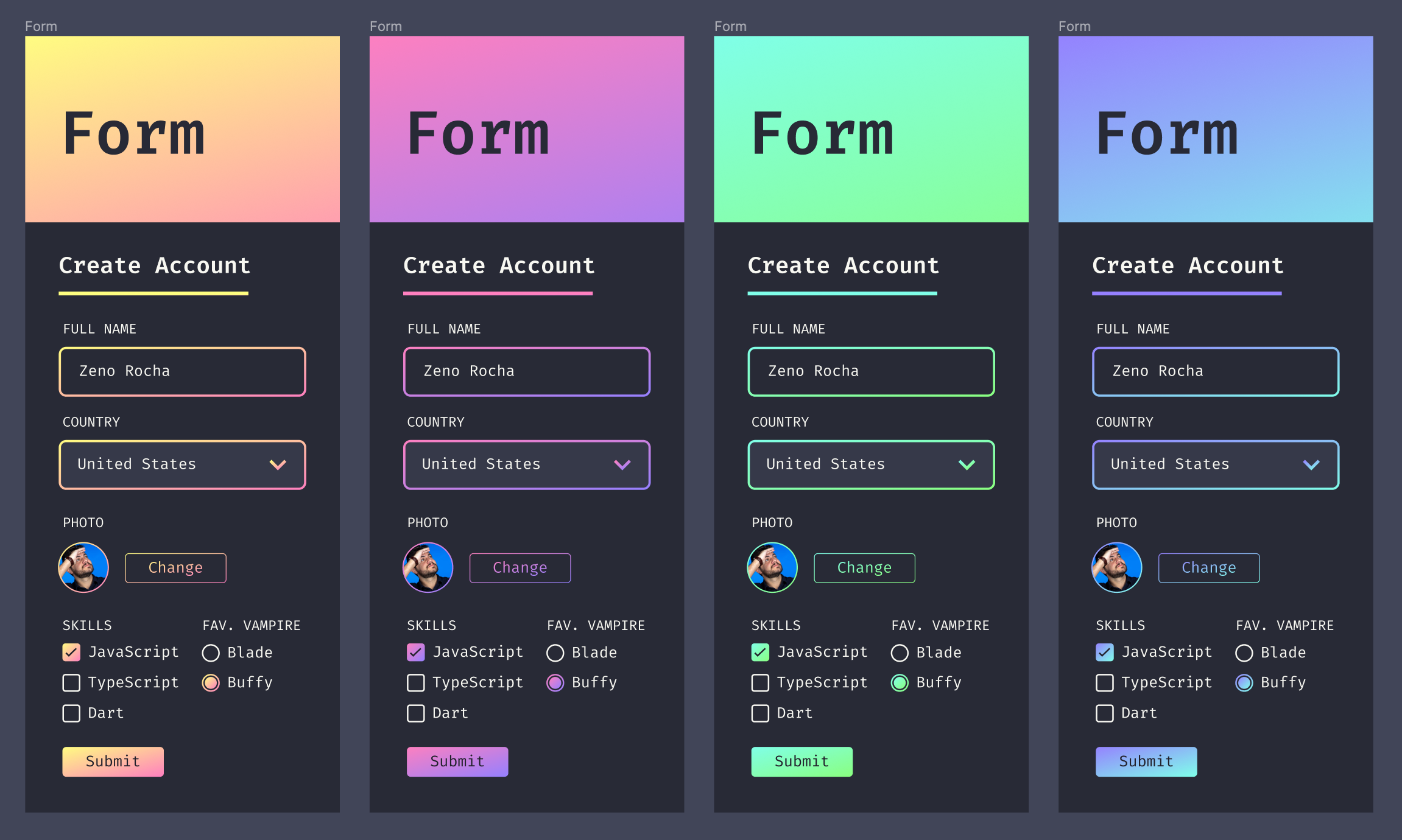 As always, feel free to reply to this email directly if you have any feedback.
Thank you! Netto & Zeno