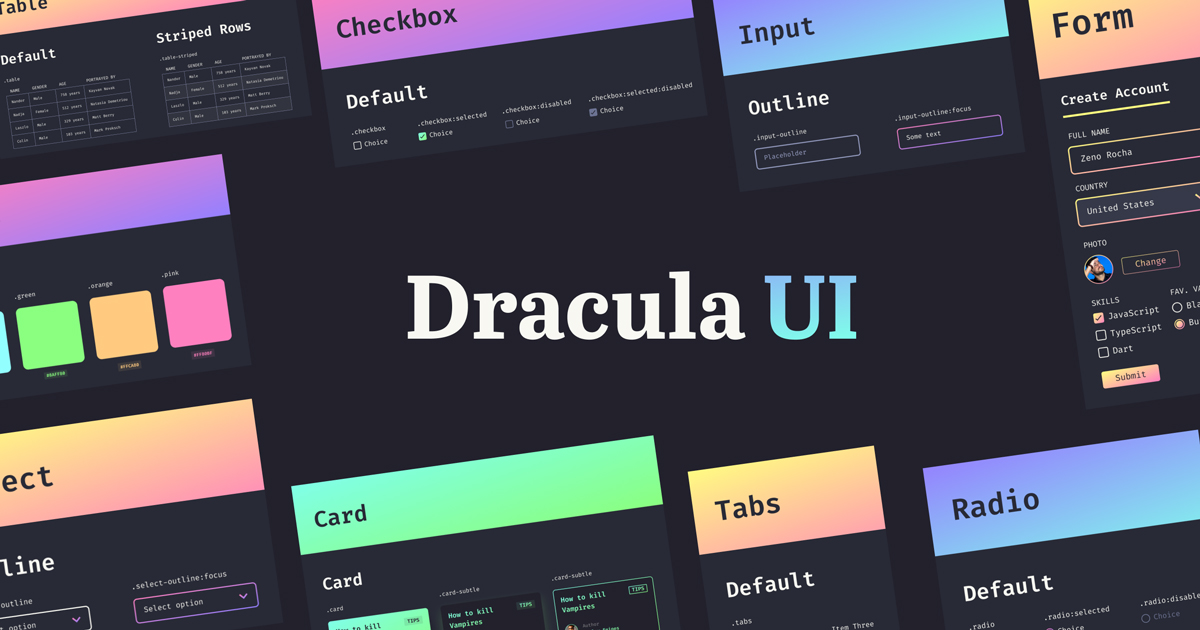 Dracula UI Is Now Free And Open Source
When Dracula UI was first released, it was a paid product hosted on GitHub as a private repository and a private package.
This was a good way to kick off the project and get feedback from a small group. However, it was not a great way to distribute the package since it required authentication to install locally.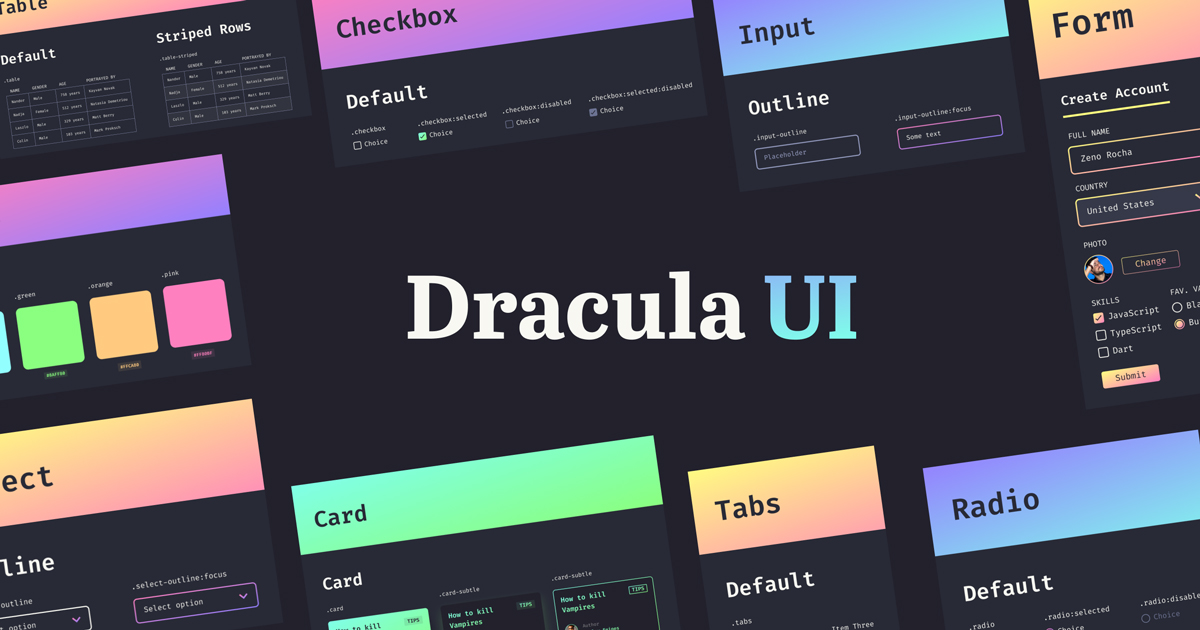 In order to facilitate the usage, deployment, and contribution from the community, I decided to make Dracula UI free and open source.
If you're using it in production today, check the new migration guide on how to update from the private package to the public npm package.
Thank you all for funding the development of this project until this point. Hopefully, we'll be able to get more updates and contributions from the community now that the project will have more exposure.