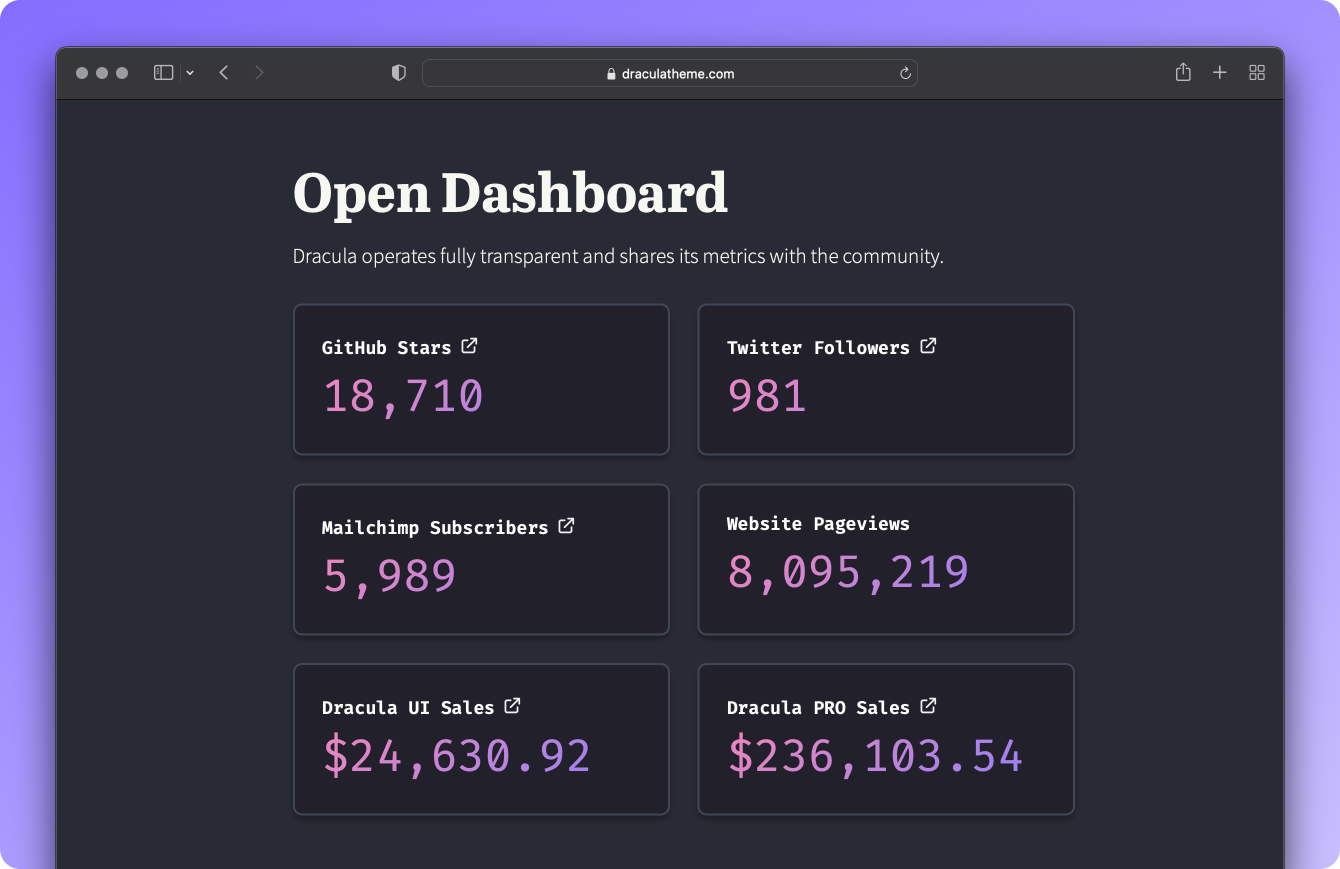 Dracula On CodePen And Open Startup
I've always admired this concept of "open startup" in which people gather all their private metrics and make them public. Dracula is not a startup, but I'm all about transparency with the community, so I decided to create this /open page to share all the numbers.
GitHub API for repository stars
Mailchimp API for newsletter subscribers
Google Analytics API for website pageviews
Twitter API for social followers
Gumroad API for sales numbers
This was built with Next.js and I have a Redis instance on Upstash to cache the data. To avoid rate limits, I have a cron job configured on Mergent. As always, the code is open source.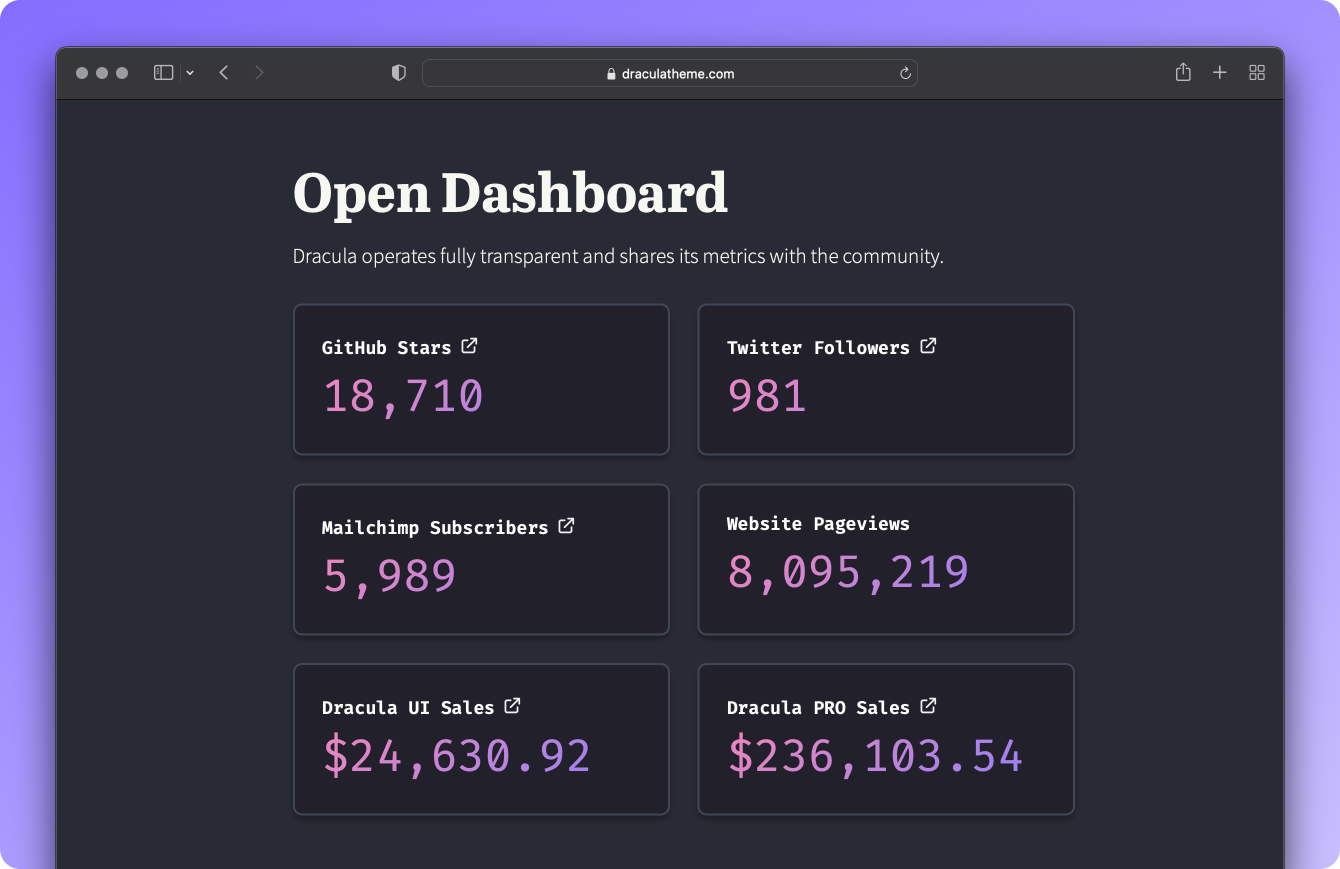 New on Dracula
Say hello to the 6 new themes that joined Dracula recently: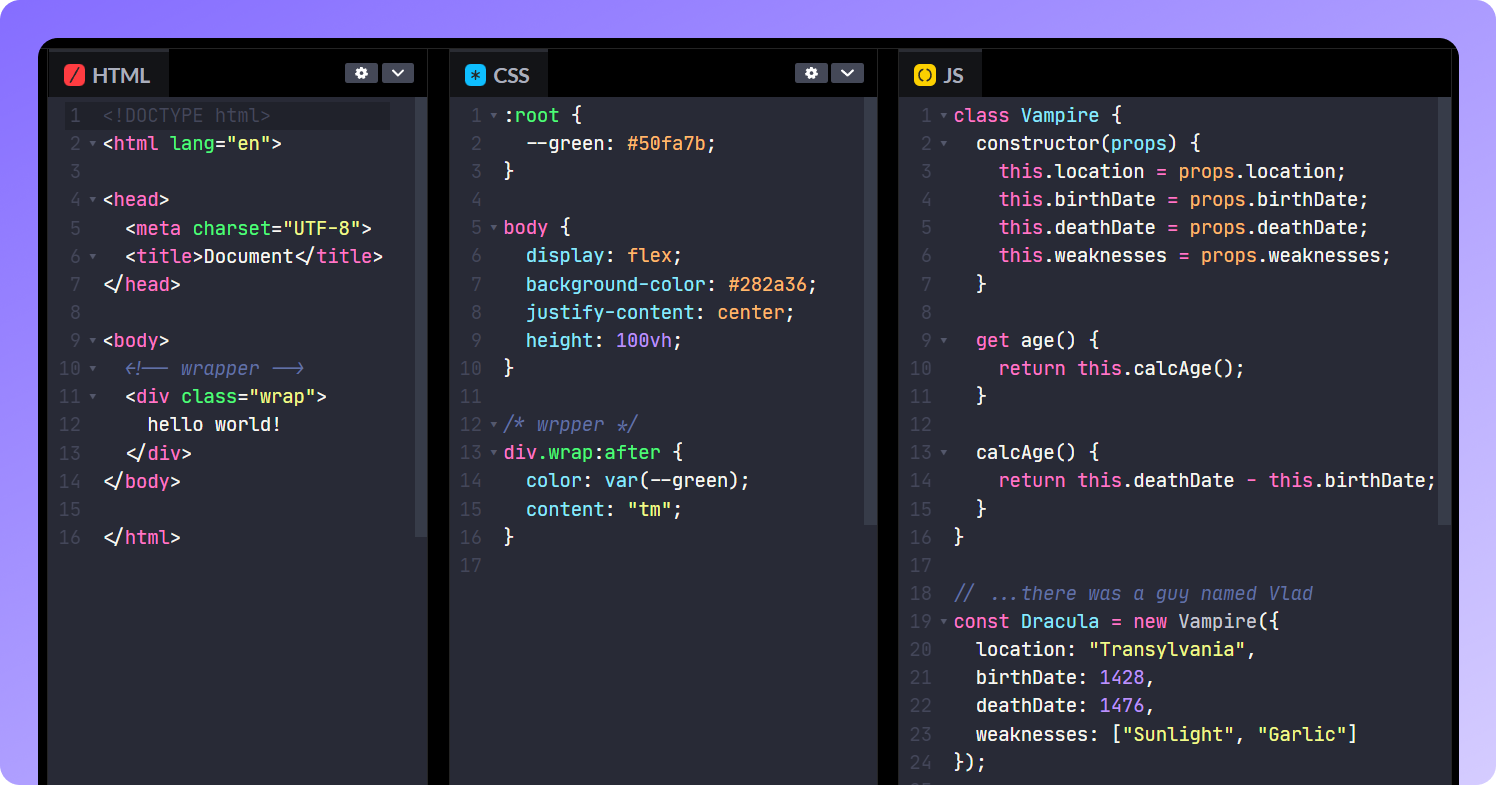 Dracula in the wild
This week Brandon (@b08waffles) from Brisbane, Australia shared his Dracula setup on Twitter: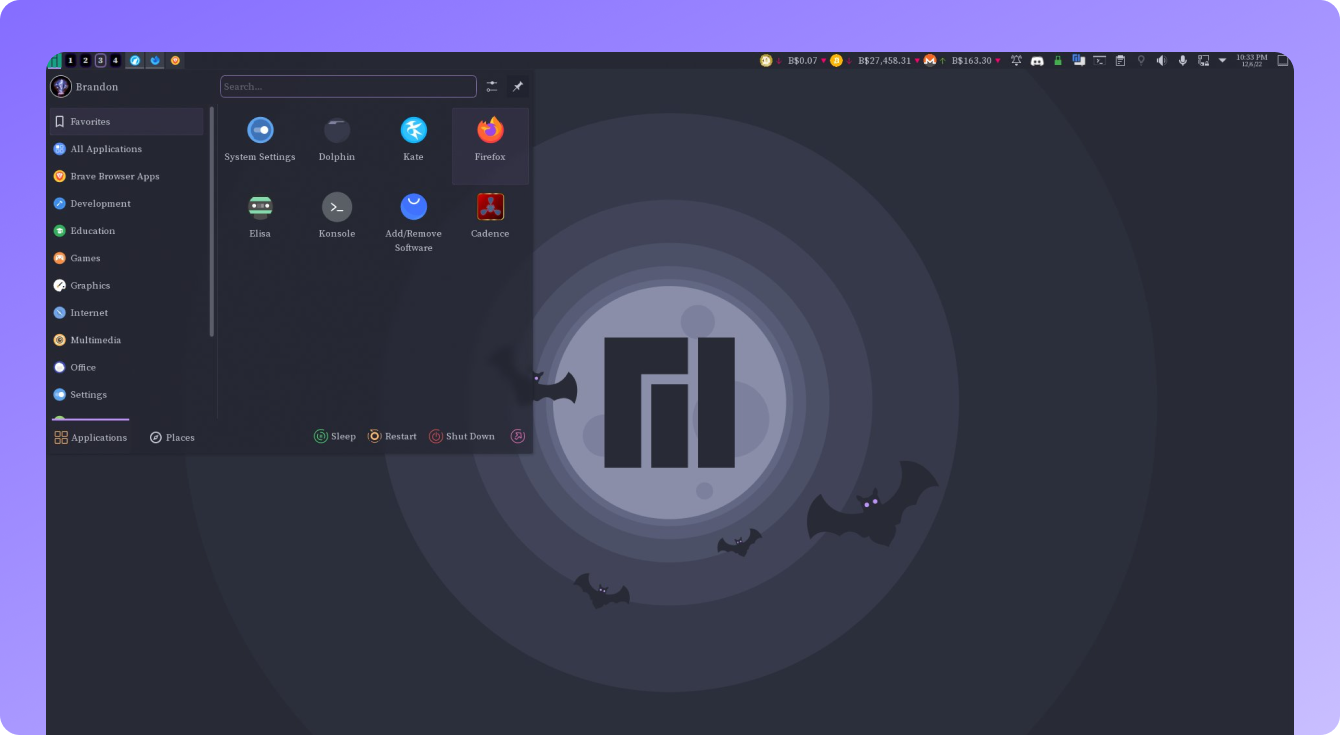 The end
Q: What do you call a vampire who went to the beach?
A: Ash