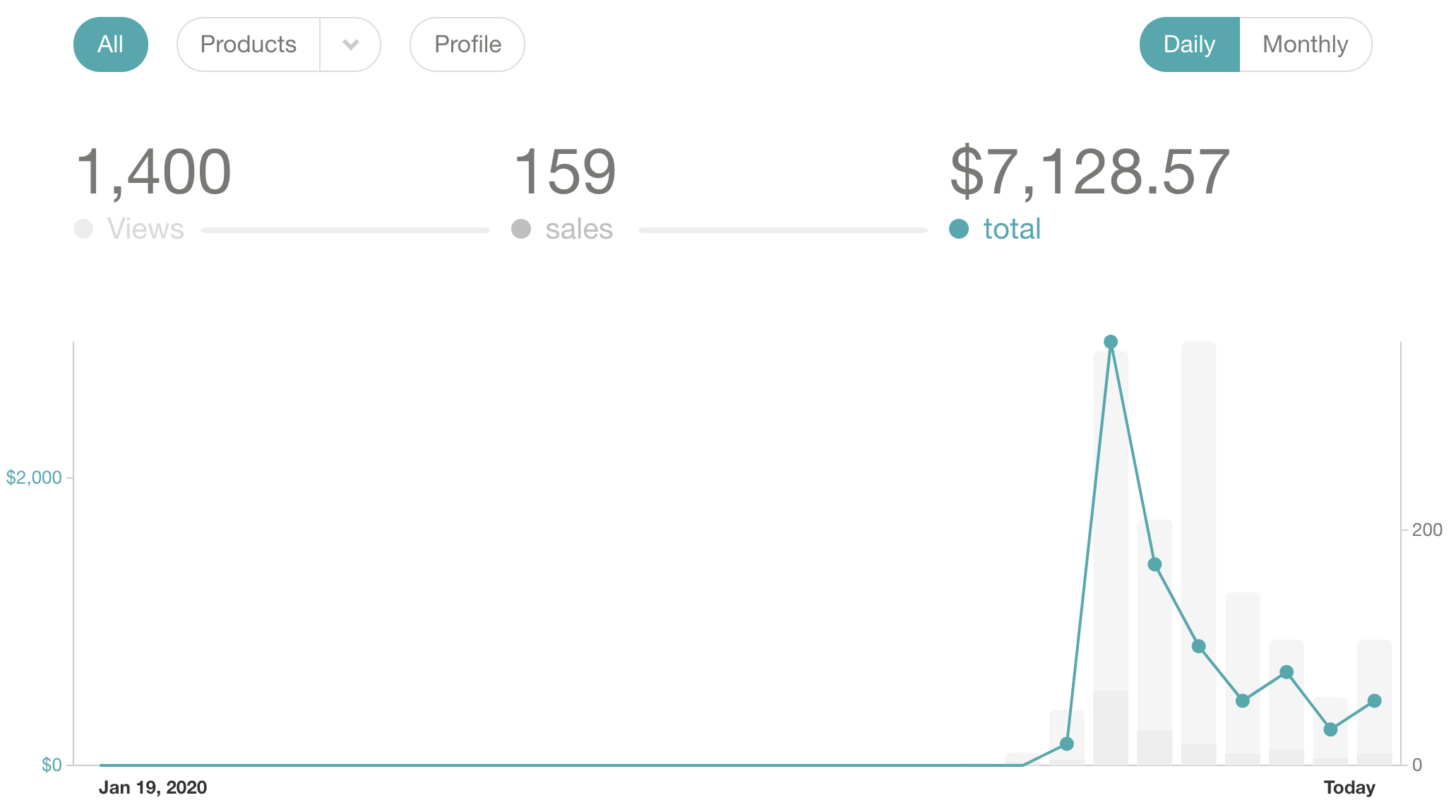 $7,128.57 In Sales In 7 Days
If you have been following me on Twitter, I'm sharing some lessons learned since the Dracula PRO launch. The response from the community has been insane!
In the first 24 hours, Dracula PRO sold $3,149.37. In the first 3 days, it sold $5,428.91. And now, 7 days after the launch, it sold $7,128.57.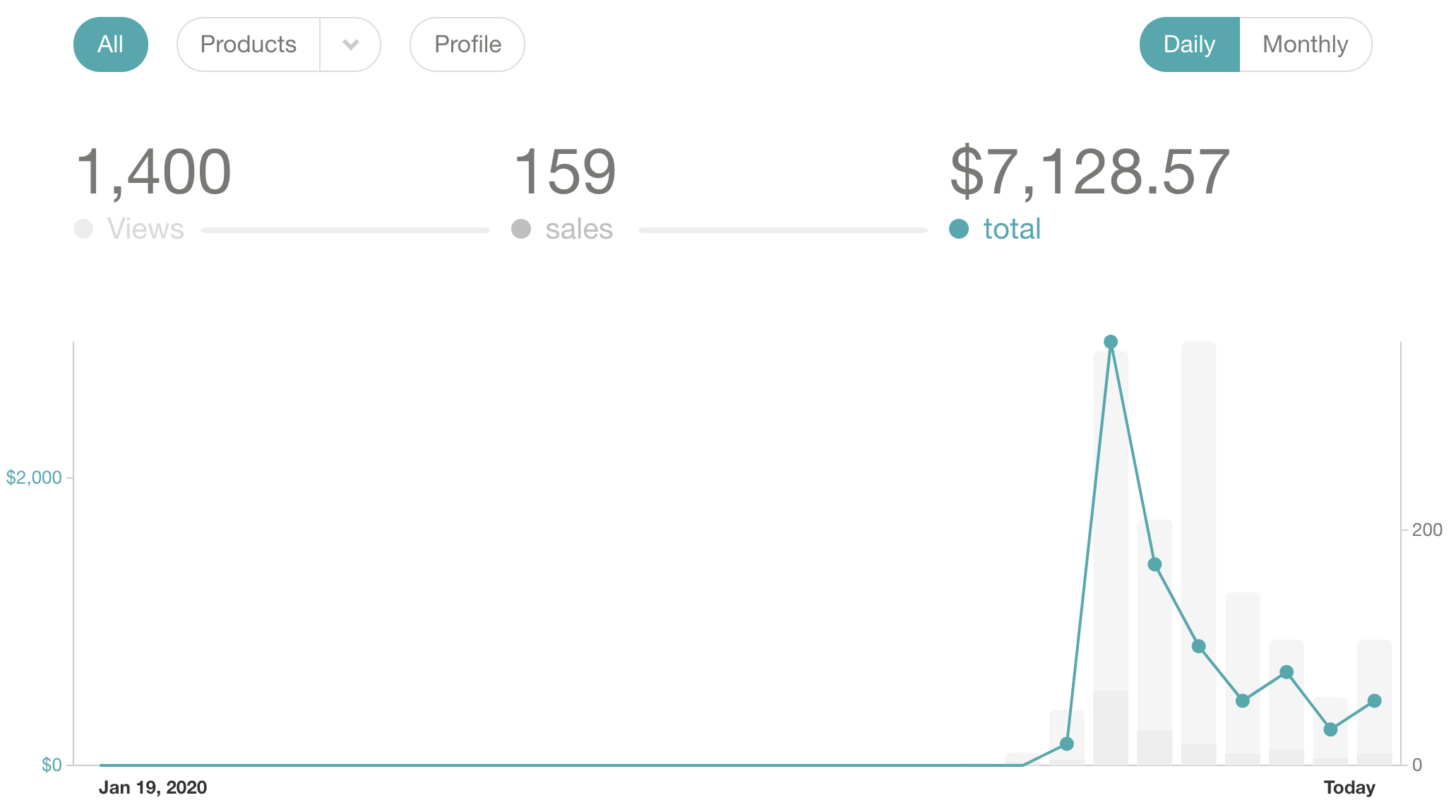 Gumroad Sales Dashboard
I want to take this opportunity to say THANK YOU. Thank you for using Dracula all these years. Thank you for supporting this new initiative. And thank you for trusting me.
These past few days have been really intense. I'm trying to absorb all the feedback and making changes as fast as I can. The themes for JetBrains IDEs and Xcode, for example, already receive major updates, and they look so much better.
I'm also collecting some testimonials to include in the site. This is one of my favorites:
"If I'm going to be staring at a screen for 8-10 hours a day, I want it to be as painless as possible. Dracula's theme allows me to be more productive by having a consistent interface with all of my applications open. Also, the theme just looks badass." - Hannah Burzynski, Data Scientist
Seeing messages like this make me smile. My ultimate goal is to help you be more productive.
If you didn't get Dracula PRO yet, here it is: draculatheme.com/pro
Thank you again!